Cyber security is a daily job for most organizations, and it's getting more challenging to keep up with the growing number of threats. Because of this, it's essential to equip yourself for the worst, including having the right technologies in place to help keep your data safe from any malicious attacks or theft. Many companies turn to threat detection solutions to address this problem. One such technology is advanced threat detection, which allows you to monitor your company's network or systems for suspicious activity and stop it before it harms your business. If you're not using this yet, learn about some of its key benefits below.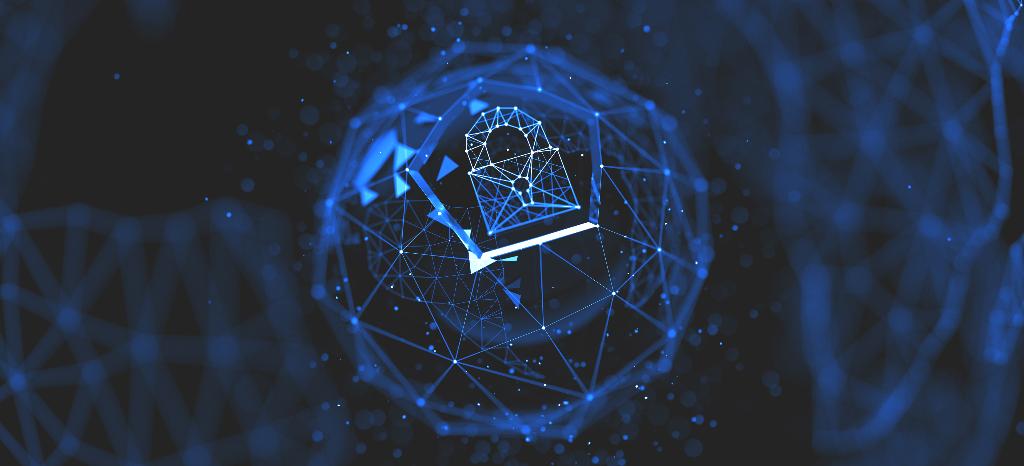 Blocks Unwanted Guests from Accessing Your Network
Early threat detection can protect your network from various malware and viruses. It also protects against hackers and phishing attacks, ransomware attacks, rootkits, spyware, adware, and botnets. The technique helps detect attacks before they can do any damage to your business or personal data. It uses advanced algorithms to identify potential threats in real time before they enter the network.
However, the software requires skilled and trained professionals such as the Sangfor Technologies company to administer it, especially if you have a highly complex network with thousands of devices. In addition, you must deploy the security suite throughout all levels of your organization to combat cybercrime successfully. And because many different types of cyberattacks can take place, an adaptive defense strategy is necessary so that advanced threat detection can effectively defend against all types of emerging risks.
It Is a Proactive Approach to Cyber Security
One of the best things about being proactive in cyber security threat detection is its proactive approach to cyber security. Unlike other types of security, which are reactive, they respond after threats have been identified, such as by blocking a virus or shutting down a server. With advanced threat detection, you're always looking for threats so that you can deal with them before they happen.
The technology involves regularly monitoring devices on your network for malicious activity (malware or other types), checking them against known malware signatures and patterns, and taking action when something suspicious appears on one device or within an organization's networks.
Continuously Monitors Activity on your Network
Your security software is an excellent tool, but it's not enough to keep up with the latest threats. You also must regularly update your network and keep informed on what is happening in advanced threat detection.
The best way to do this is by ensuring you are aware of any new threats or vulnerabilities in the technology and how they affect your business. If any changes are happening in this area, then ensure that you check with experts that can advise on how these could impact your organization if implemented incorrectly or maliciously (for example, hackers).
Identifies Unusual Traffic or Excessive Access Attempts in Your Network
It's important to know what is typical for your network. Monitoring can help you identify unusual activity. For example, seeing a lot of traffic from aan unknown source could be a sign of malware. Monitoring also helps detect suspicious activity by alerting and using other notifications when something unexpected happens on your network. Alerts will usually include the IP address that triggered the report, the type of threat detected, and the severity level (i.e., low-level or high-level).
The system then sends alerts to your pre-determined contact list. That way, you can avert a potential security breach before it starts. The sooner you know about a potential risk, the more time you have to mitigate it. However, some threats require intervention from experts like Sangfor Technologies, with years of experience defending against these incidents.
It makes Your Data Protection Efforts More Effective and Timely
Advanced threat detection can make your company's cyber security efforts more effective, proactive, and timely. That way, it can help prevent security breaches by identifying and stopping threats before they cause damage. Detecting an attack before it happens means you'll have time to respond when an incident occurs instead of being caught flat-footed by it—and that's always better than having no idea what could happen!
It also ensures early and quick detection of incidents so that you can take appropriate action, like shutting down systems. That helps ensure you don't lose critical data through data theft, hacks, or other attacks on your network systems, such as social media accounts or email accounts that employees use within companies' networks. Otherwise, such exposure could ultimately lead to significant losses later down the road if you leave it unchecked for too long.
Offers Layered Protection to Prevent Network Attacks
Cyber-attacks on companies and organizations are becoming more prevalent than ever. Threats have increased and so have the number of breaches. Some investigations have shown that many network and data breaches stemmed from compromised credentials involving stolen logins or weak passwords.
To stay ahead of attacks, IT managers must implement advanced security measures. An effective cyber security strategy will comprise multiple layers, including next-generation firewalls (NGFW), anti-malware, and behavior-based Intrusion Prevention Systems (IPS).
Sangfor Technologies will provide a robust firewall that defends your network by blocking traffic that is not allowed under your company's policy. An NGFW adds another layer of defense by examining packets at the packet level before they enter your network through the firewall. Moreover, unlike traditional firewalls that only allow inbound traffic requests (incoming data), NGFWs allow outbound traffic requests.
It helps Monitor All Your Devices for Malware and Threats.
Cybercriminals often exploit vulnerabilities in systems that allow them to access their victims' networks. More advanced threat detection helps monitor all your devices for malware and threats, so you don't get caught with your guard down. You can now have peace of mind by knowing that your home, work, or business is always secure and under 24/7 monitoring by experts. You will also understand what hackers try to do before they even have a chance!
Reliable service providers like Sangfor Technologies will provide threat prevention services with advanced AI-enabled NGFW, application control, host intrusion prevention system (HIPS), and network intrusion prevention system (NIPS) features. The system has built-in behavioral patterns for each endpoint which monitors software behaviors and hardware configuration changes. For example, if an unknown device connects to your wireless network without permission from the wireless router, it's detected as an unauthorized user!
Conclusion
Advanced threat detection is an integral part of cyber security. It can help your company prevent cyber attacks and detect them early enough. Adopting a proactive approach to cyber security will reduce the likelihood of your network becoming infected with malware or other threats, resulting in lost productivity and decreased profits. However, you'll want to ensure the solution you choose has undergone the test of time because any lapse in protection can compromise your data assets and take down critical systems like email servers or accounting software.