Thermal binoculars are remarkable devices that allow users to see in the dark and through challenging environmental conditions, thanks to the pivotal role played by thermal optics. These advanced optics are at the heart of thermal binoculars, enabling them to detect and visualize heat signatures, thus providing invaluable thermal imaging capabilities. Thermal optics are the cornerstone of thermal binoculars, allowing these devices to see and interpret heat signatures. These crucial components of thermal optics collectively contribute to thermal binoculars' exceptional thermal imaging capabilities.
Here, we delve into the crucial role of thermal optics in thermal binoculars and how they enhance these devices' overall performance and utility.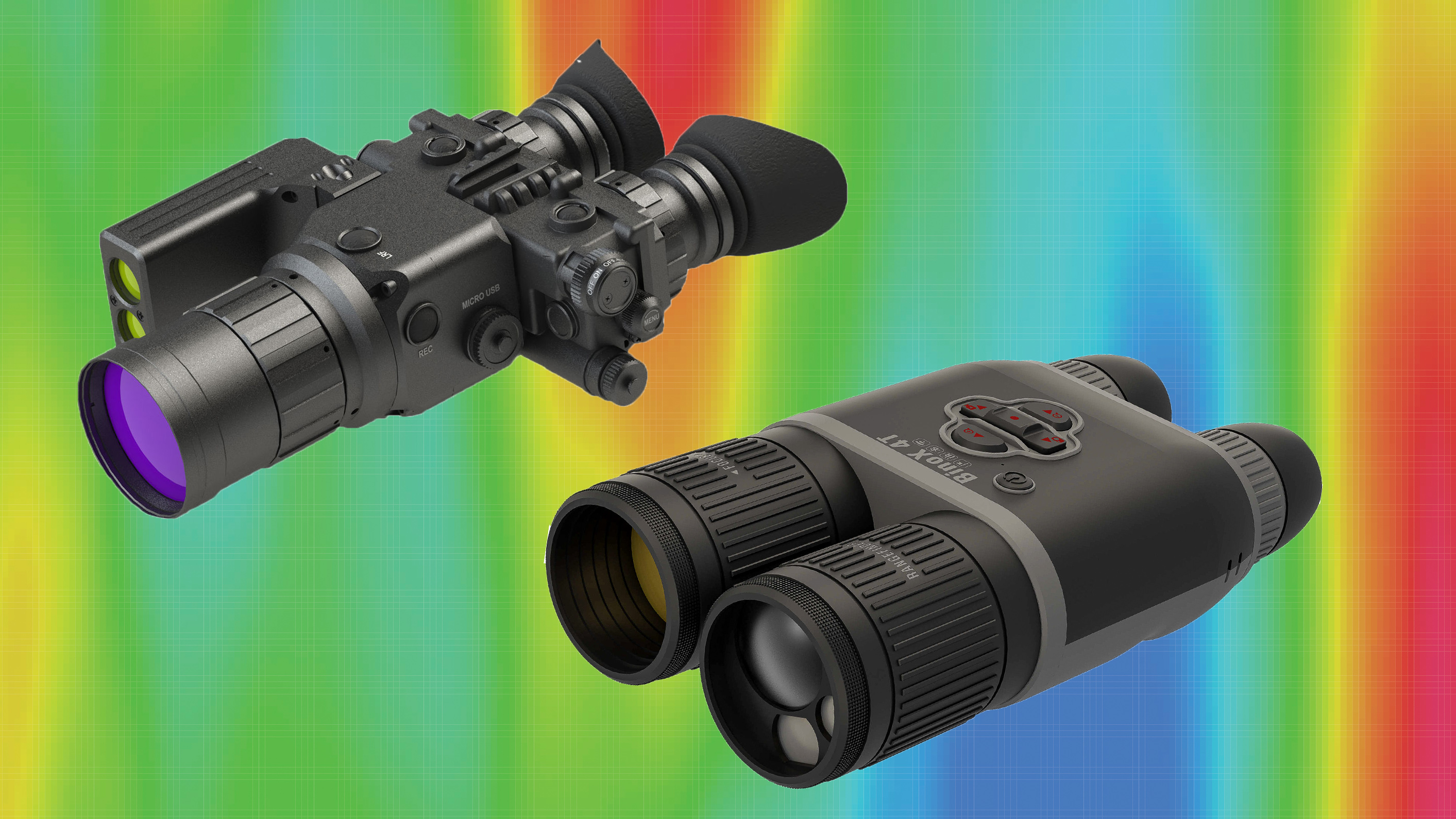 Thermal Sensors
The thermal sensor, typically a microbolometer, is at the core of thermal optics in binoculars. This sensor is responsible for detecting the infrared radiation (heat) emitted by objects and converting it into an electronic signal. The sensitivity and responsiveness of the thermal sensor are essential for detecting subtle temperature variations and generating precise thermal images.
Signal Processing
Once the thermal sensor captures the infrared radiation, the electronic signal undergoes sophisticated signal processing within the thermal binoculars. This processing amplifies the signal and assigns colors or shades representing different temperature ranges. The result is a thermal image that displays heat sources and temperature variations as distinct shapes and colors against a background.
Resolution
Thermal optics also include the optics necessary for providing magnification and focus capabilities similar to traditional binoculars. The resolution of thermal binoculars, determined by the thermal sensor and optics, significantly impacts the clarity and level of detail in thermal images. Higher resolution optics offer sharper, more detailed imagery, crucial for precise target identification.
Magnification
Thermal binoculars come with varying magnification levels, allowing users to zoom in on specific areas of interest. Thermal optics provide this zoom capability without compromising the clarity of thermal images, making it easier to observe distant objects or individuals.
Field of View (FOV)
The thermal optics in binoculars also influence the field of view (FOV), the scene's width visible through the binoculars. A wider FOV is advantageous for tracking moving targets or scanning large areas, while a narrower FOV allows for more detailed observation.
Lens Size
The size of the objective lens in thermal binoculars impacts the amount of light the device can capture. Larger objective lenses allow more light to enter, enhancing the overall image quality and making thermal binoculars more effective in low-light conditions.
Refresh Rate
Thermal optics technology includes components that determine the refresh rate of thermal images. A higher refresh rate results in smoother and more natural-looking photos, crucial for fast-moving subjects or when panning the binoculars.
Durability
Thermal optics are designed to withstand rugged use and challenging environmental conditions. This durability ensures that thermal binoculars remain operational in harsh environments, making them reliable tools for various applications.
Lens Coatings
Many thermal binoculars feature specialized lens coatings that enhance image clarity, reduce glare, and improve optical performance. These coatings play a vital role in ensuring that thermal images are of the highest quality.
To sum up
These advancements in thermal optics technology have made thermal binoculars invaluable tools for various applications. You can expect even more remarkable innovations in thermal optics that further enhance thermal binoculars' performance and versatility.